Welcome to Sound By richard

Whether you're passionate about a specific subject, have an important message to get out there, or simply love to connect; starting your own Podcast is an awesome way to reach thousands, if not millions.

Creating a regular Podcast about your business, charity or how you can help others with new products, life or business coaching, or simply to share amazing information is a proven way to engage with new customers and existing customers. You will please your current followers, attract new ones and could expand and grow your business exponentially. The sky is the limit!

The key is to deliver regular, engaging professional sounding content, and that is where we at Sound By Richard can get you started and maintain a great sound, advice on equipment & technical aspects to deliver consistent quality content to grow your audience.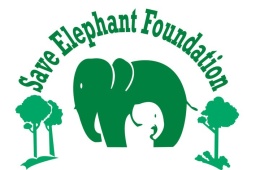 Choosing to work with us means life to elephants!
We love and care deeply about animals. That's why we at Sound By Richard, for every 100 USD we make, donate a certain procent to the
SAVE ELEPHANT FOUNDATION.

Save Elephant Foundation is a Thai non–profit organization dedicated to providing care and assistance to Thailand's captive elephant.






WE OFFER THE FOLLOWING SERVICES:




WHICH INCLUDES:

AUDIO CLEANING
NOISE REDUCTION
REMOVAL OF LOUD PLOSIVES
INTRO & OUTRO INSERTION
MASTERING
CROSS-FADING
VOLUME LEVELING
ROOM REVERB REMOVAL
AD INCLUSION
FULL ID3 TAGGING
do you need music for your project?

we have several years of experience in producing high quality music.

contact us now for more info.